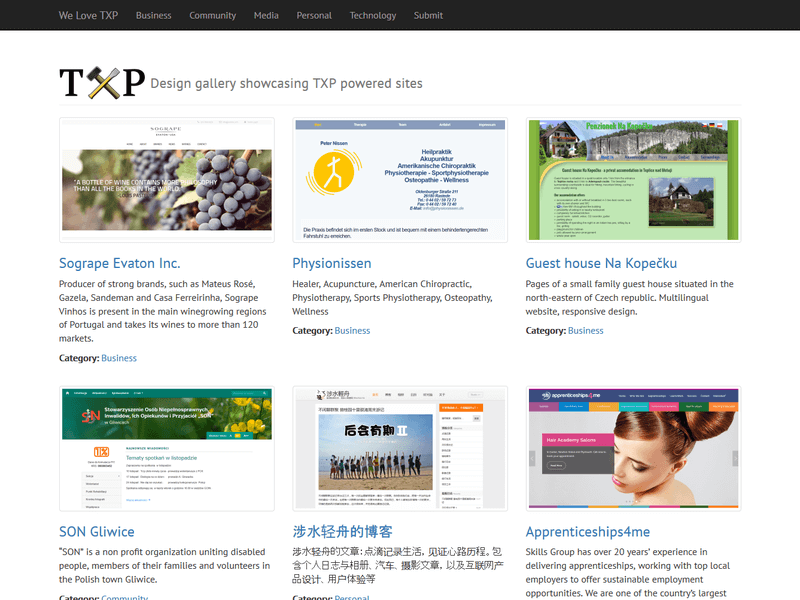 We Love TXP
Design gallery showcasing TXP powered sites.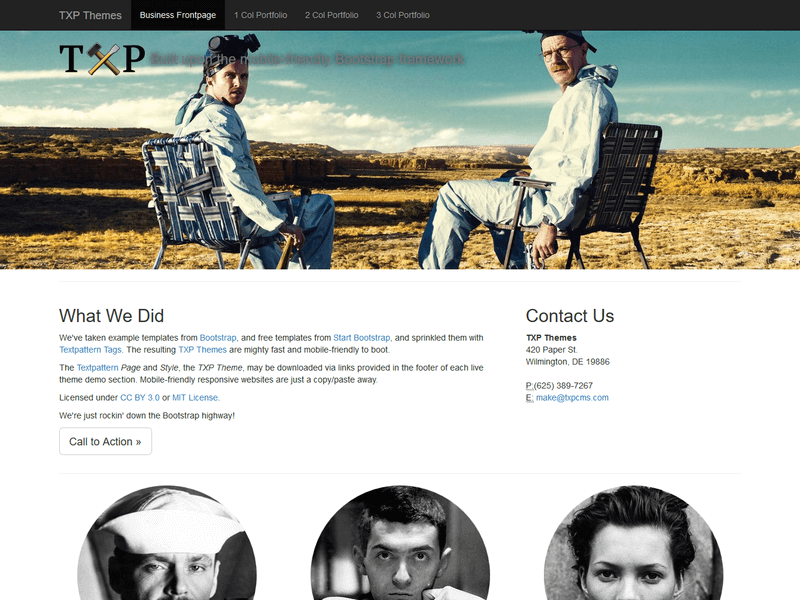 TXP Themes
Built upon the mobile-friendly Bootstrap framework.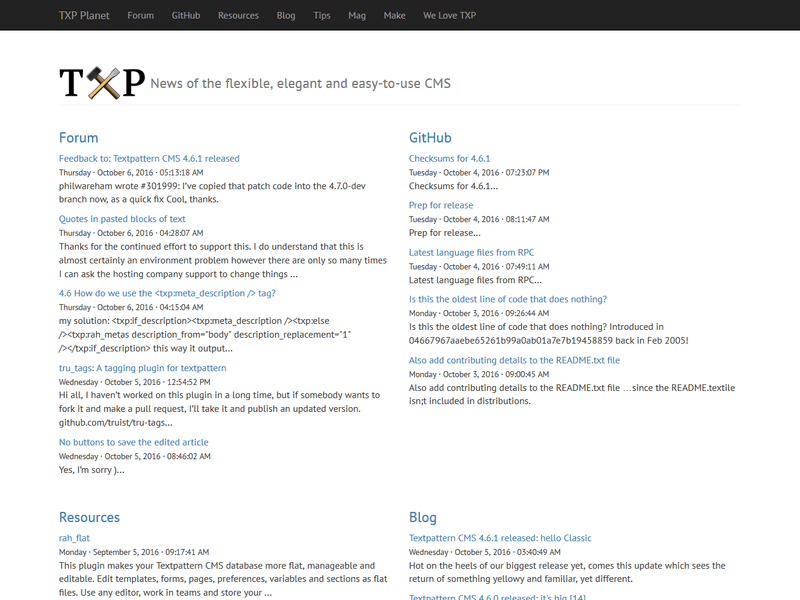 TXP Planet
News of the flexible, elegant and easy-to-use CMS.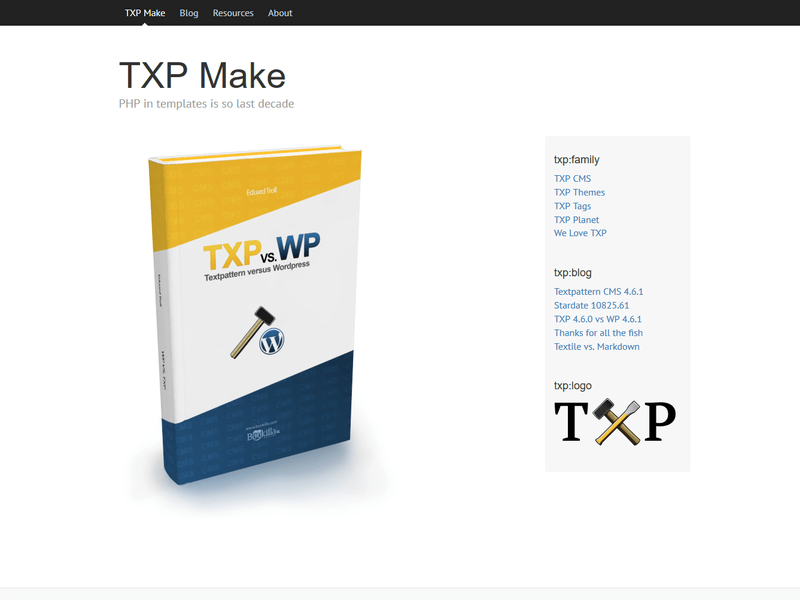 TXP Make
PHP in templates is so last decade.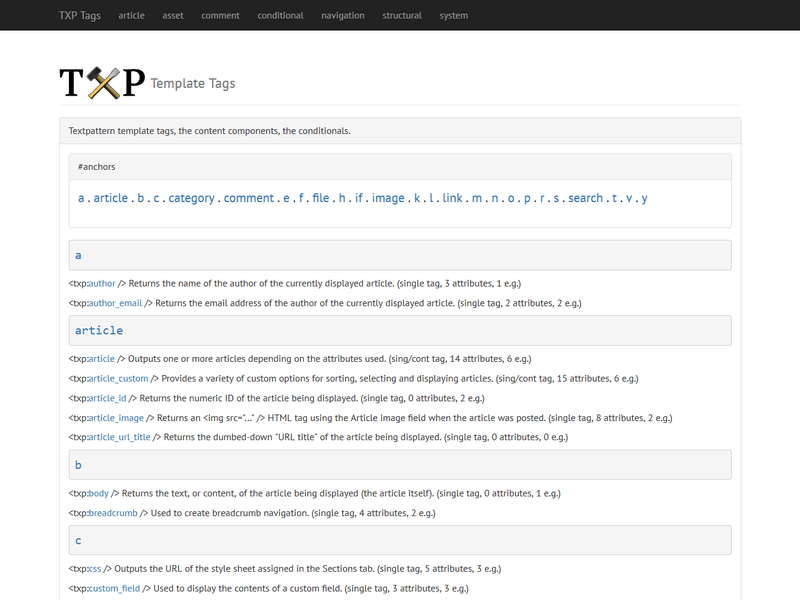 TXP Tags
Template tags, the content components, the conditionals.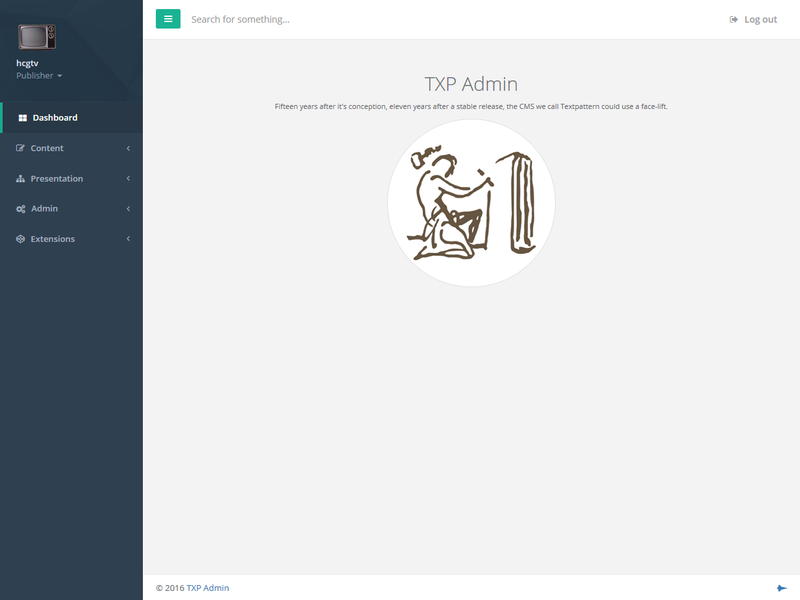 TXP Admin
Textpattern administration Bootstrap-themed face-lift.